Recovery-12 Step Art

Our
original recovery art

in Gallery 1,
& Free 12 step Clip art, in Gallery 2
Two slideshows of recovery art

below




AA NA Al Anon

logos and symbols on a separate page.




Show #1: All Original Art For:
The Twelve Step
s project
Twelve Steps Gallery #2, Free clip art;
Art and Spirituality are two roads by which men escape from circumstance to ecstasy Clive Bell,

one of 900 quotes in


The Twelve Steps Quotes
Feel free to download, please add www.the-twelve-steps.com if possible and artists contact email where available...
Our 12 Step Illustrated
Step-work Journals

_
A "first" of anything is a beginning, and so it is with the steps: The First Step is the beginning of the recovery process. The healing starts here; we can't go any further until we've worked this step. Some ... choose to work Step One in a more systematic fashion. Our reasons for formally working Step One will vary from member to member...
Whatever the case, it's time to do some step work: to engage in some concrete activity that will help us find more freedom... Our hope is to internalize the principles of Step One, to deepen our surrender, to make the principles a fundamental part of who we are. (Per one 12 step fellowships literature)
Marc Chagall Rembrandt
The Twelve Steps Quotes Our art above and more!

_
FUN step work via the 12 Step "Principles" illustrated in fine art and QUOTES!



From Plato to Presidents, George Carlin to the Dalia Lama.

Large format, 326 pages.



Spiritual Priced by our co-op of over 50 people working world wide on this project.





$9.56 Here on our website.


$16.95 on Amazon Order Here
Sample Step 1 Quotes
---
The Twelve Steps, logo, symbol by;Joshua Quick Designs, England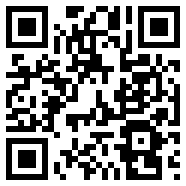 Q R should you want to cut n paste this site somewhere!
recovery art
serenity prayer art,12 twelve step art
twelve step art, AA NA Al Anon art,12 steps,recovery book art cartoons
AL Anon, Alanon, book
12 steps illustrated,information, defined
recovery AA NA coins gifts books